Upcoming Events
2020 - 2021 Battle of the Books
Date:
 November 2020 - January 2021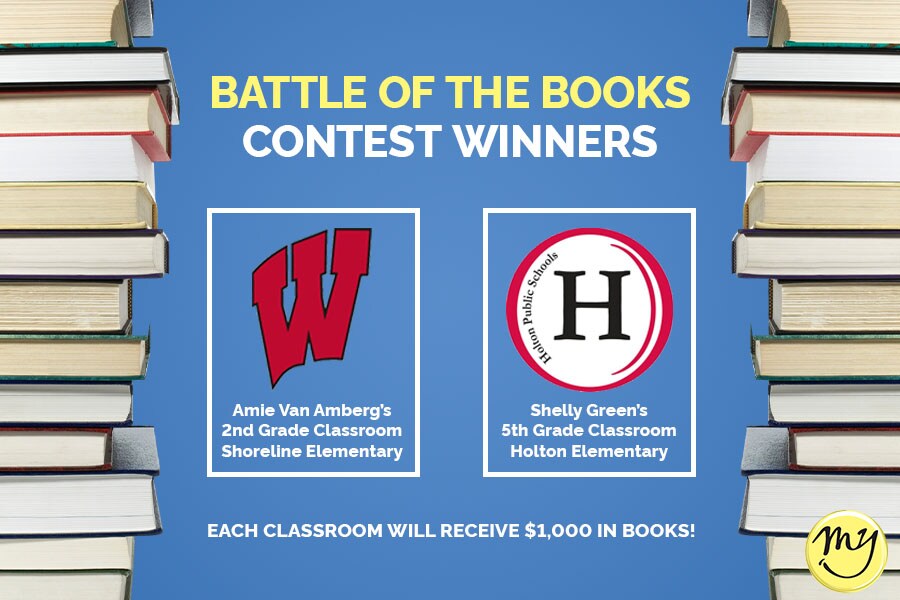 The results are in! Congratulations to Amie Van Amberg's second grade classroom at Whitehall District Schools' Shoreline Elementary and Shelly Green's fifth grade classroom at Holton Public Schools for being the winners of our 2020 - 2021 Battle of the Books contest! Each classroom will receive $1,000 in books! We will be reaching out to the winning classrooms with more information.
Past Events
During the month of October, Subaru of Muskegon donated $100 for every dog adopted from Pound Buddies. Through these adoptions, they raised $3,100 in donations! Subaru of Muskegon also celebrated National Make A Dog's Day with a virtual event that raised $2,000 worth of dog food that was split between Pound Buddies and the Harbor Humane Society!
Would you like to be a partner?
Send Us a Message
Our Partners